Mirror non-
Airwall

network traffic

Use this mirrored traffic scenario if you want to capture network traffic that isn't currently going through an Airwall Gateway. This method uses:
Mirror Destination – A local device
Mirror Source – A dedicated port and overlay port group on an

Airwall Gateway

that collects non-

Airwall

network traffic and sends to the Mirror Destination
This diagram shows how the traffic is mirrored and accessed, with mirrored traffic sent to a Mirror Source Airwall Gateway, then to the Mirror Destination Airwall Gateway over encrypted HIP Tunnels on the Underlay.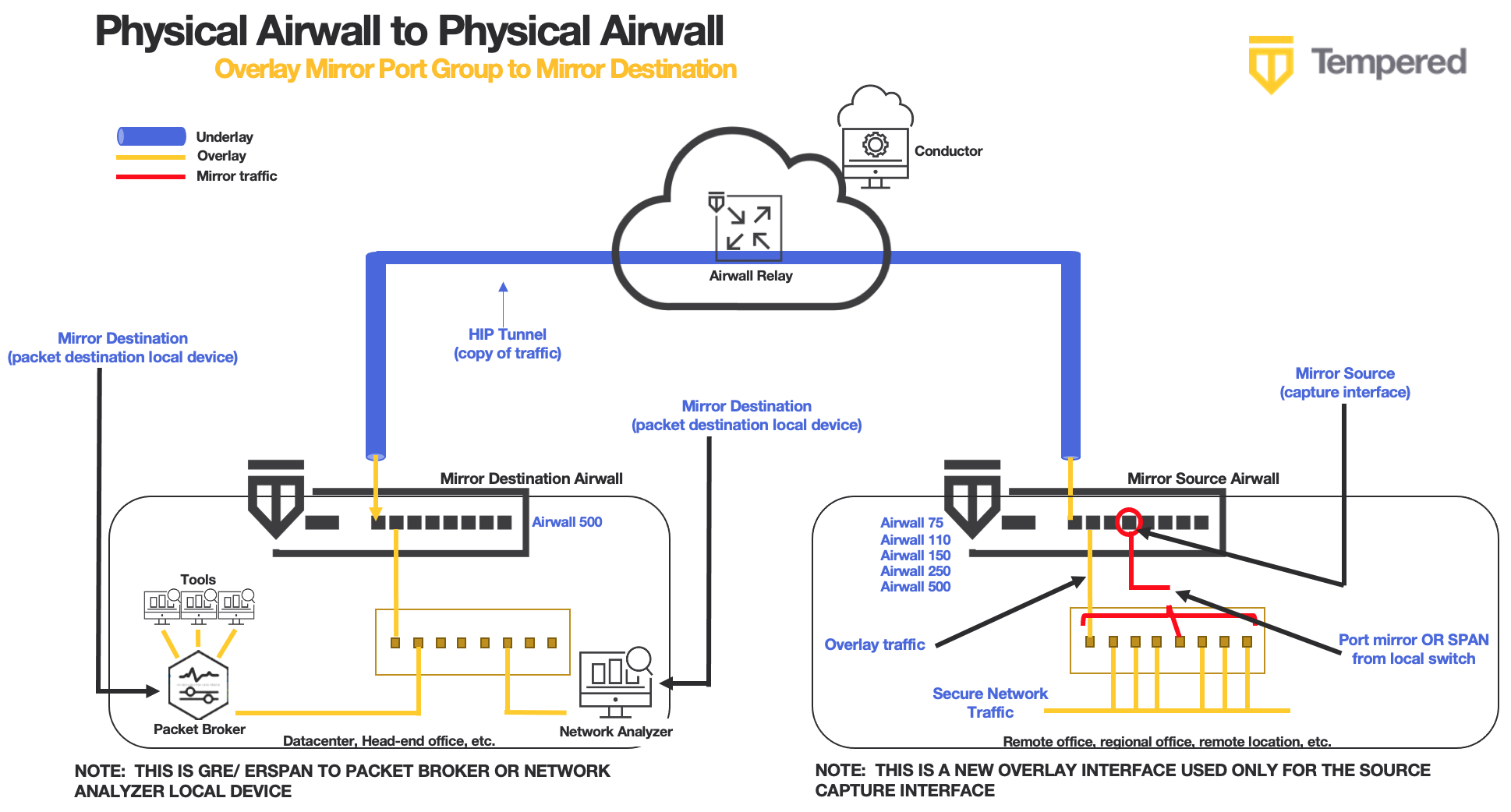 Set up this Mirrored Traffic Scenario
To configure this scenario, you need to:
Create a local device for your packet analyzer tool.

Configure a Mirror Destination to a Local Device.

Mirror non-Airwall traffic to an Overlay port group.

Add an Overlay Port group to capture non-

Airwall

traffic.

Add a Port Mirroring Configuration.

Adjust Performance for Mirrored Traffic.

Configure your network to send traffic to the

Overlay

Port group.

Connect your packet analyzer.